Discussion Starter
·
#1
·
Well I did my first oil change on the terrain and I thought I would share some pictures.
Step #1 drive onto a 2x12 to lift the front of the car. If you have a beer gut you might want to drive onto a pair of 2x12's or ramps. ;D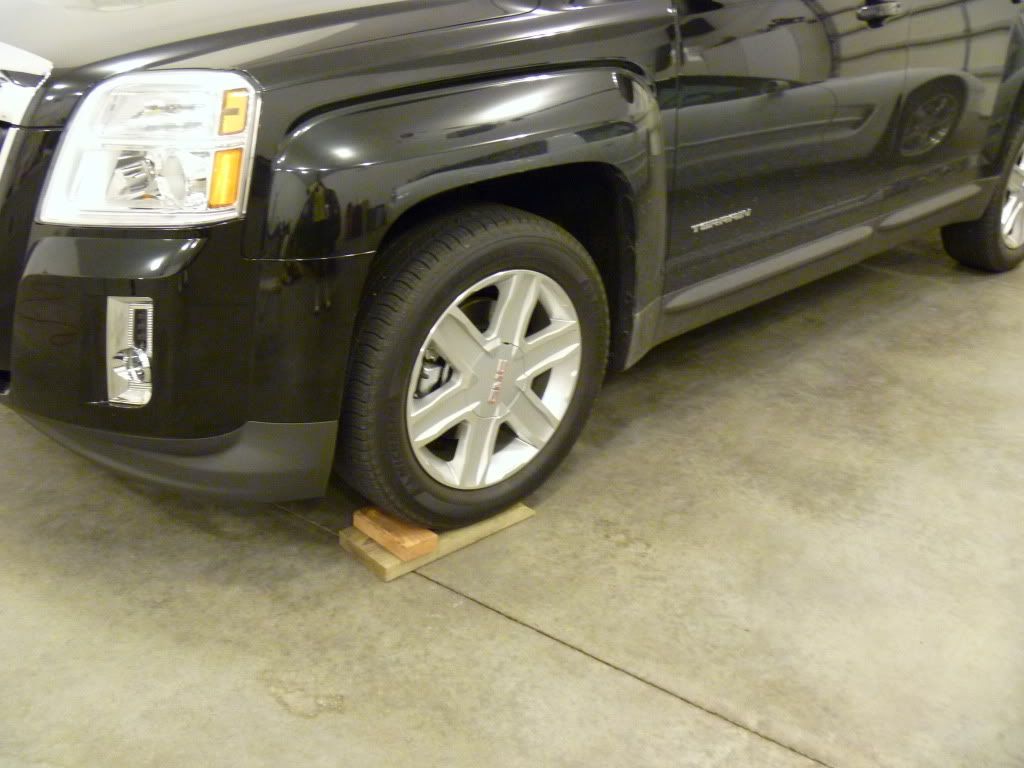 Step#2 gather your tools and supplies. You will need the following. 5 quarts of oil, a quality filter (wix), oil pan, oil filter cap socket, 15mm wrench for the drain plug, 3/8 drive ratchet for the oil filter socket, a funnel and some rags.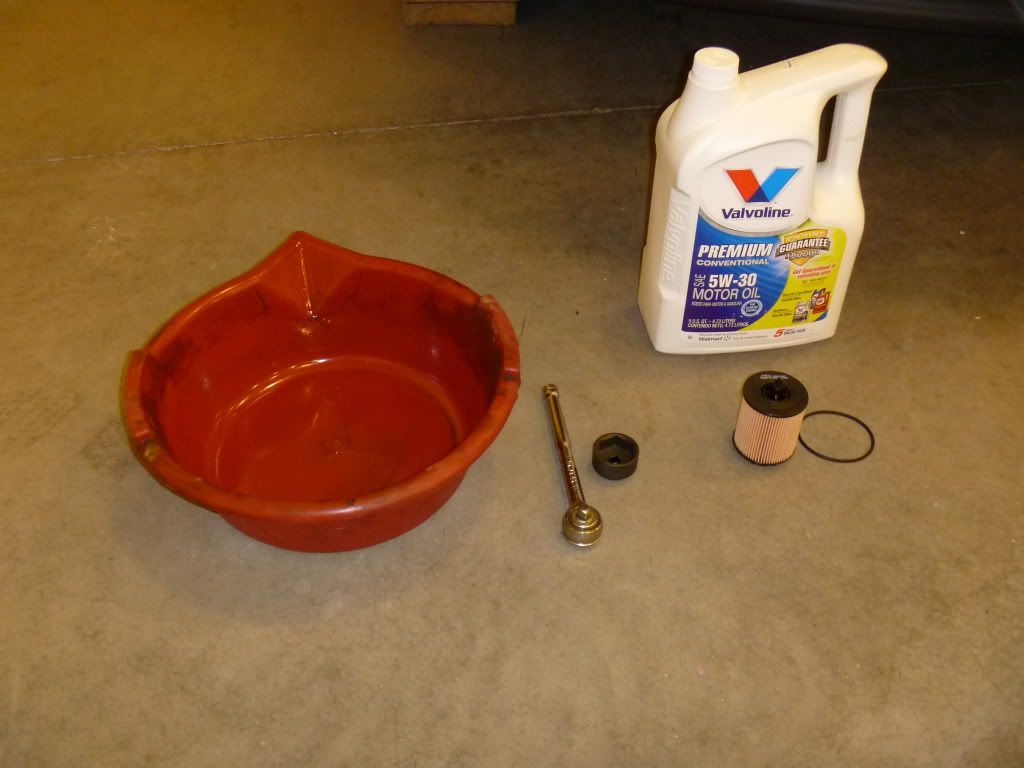 #3 get under the car with the 15 mm wrench, the oil bucket and a rag. The oil plug is behind the oil pan. Just a heads up!!!!! The oil shot out two feet when I removed the plug so aim better than I did with the pan ;D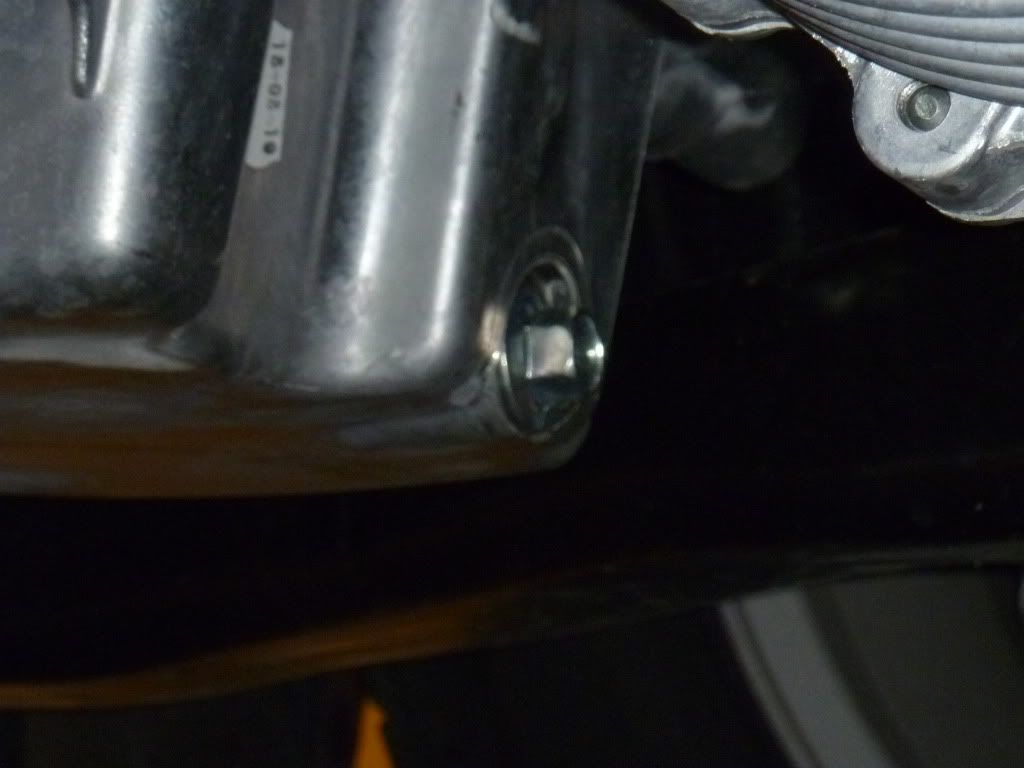 #4 While the oil is draining you can change the filter. The oil filter is right behind the dipstick.
Place the special filter cap socket on it along with a 3/8 drive wrench and take off the cap. I had a rag ready but I did not spill a drop. This is what it looked like out of the car.
#5 pull the old filter from the cap and install the new filter. If the O-ring is bad change it. Mine was only a month old so I left it alone. The old one is green in the picture.
#6 install the new filter in the engine and install the cap.
#7 By this time the oil should be done dripping into the oil pan. Replace the drain plug and get ready to add the fresh oil.
#8 Take off the oil fill cap and insert the funnel. Since the 4 cylinder calls for 5 quarts I bought a 5 quart container at the store. Pour it in slowly.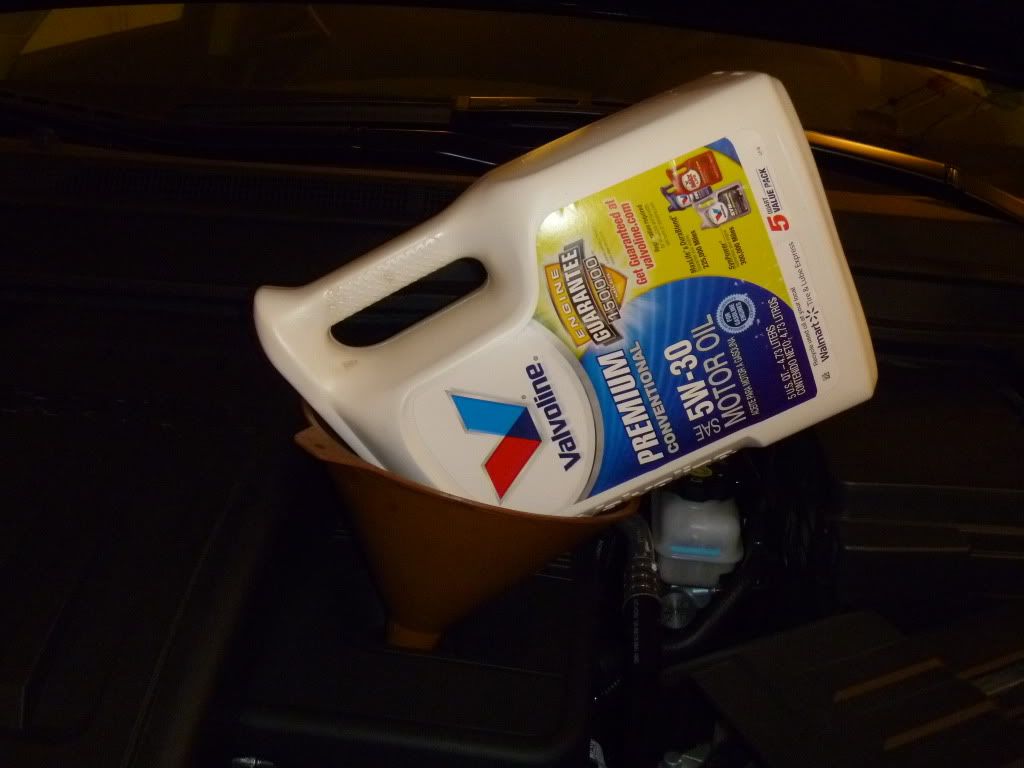 #9 Record the mileage and date for your records.
#10 dispose of the old oil. I take mine to the oil change shop ;D
#11 inspect the old filter for signs of engine wear. I found a few metal shavings in mine but that is expected with the first oil change.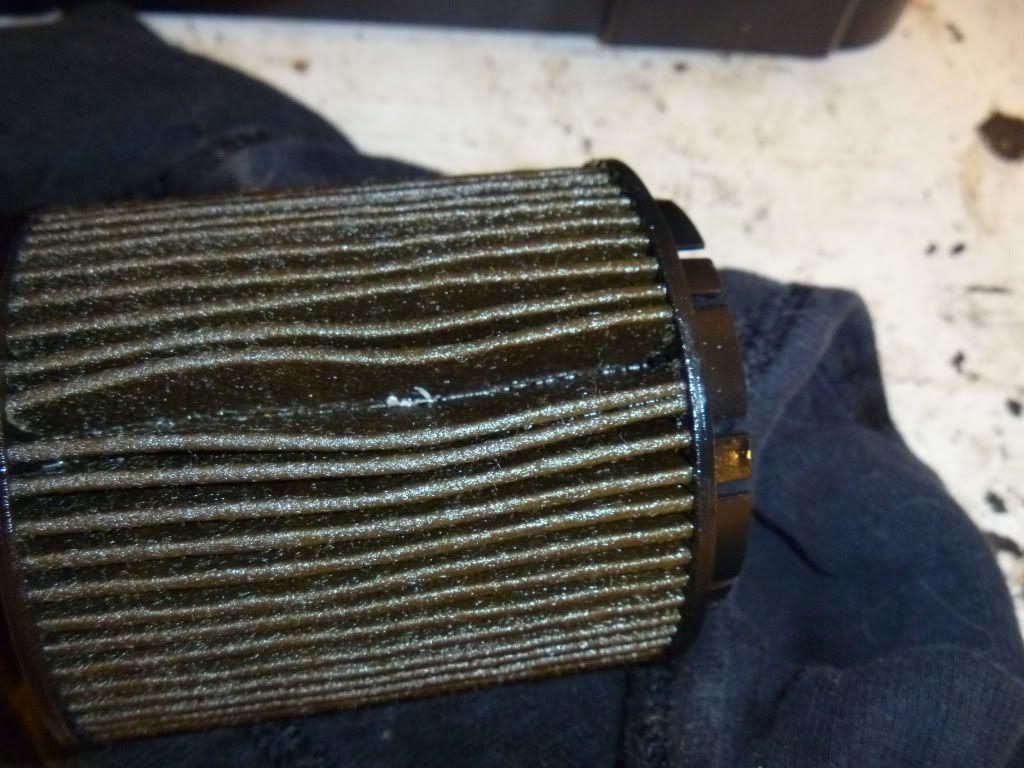 #12 Reset the oil life monitor. I turn the key to ignition and hit the gas pedal 3 times and it does the trick or you can reset it at the DIC page.
Congrats you are done!
I went with regular oil at 1070 miles and will change to synthetic at 2500 miles.
I hope this helps you out with your oil change. This car by far is as easy as it gets as far as oil changes go. Very easy to do. ;D