Discussion Starter
•
#1
•
For anyone interested in doing a factory order on an Equinox, I am starting this thread so others may have an idea of what to expect.
Ok. . . .. that and wife and I love ordering a vehicle with what we want on it . . . no more and no less. So here's the thread to document the adventure. We have purchased off the lot a few times before and always end up with a $900 sun roof, or worse, a "package" with other things we do not prefer. So this time we will order out. So far our veteran salesman, who we've known for many years, tells us it will be 6 to 8 weeks. This is taking into account Holiday shut down time for the plant. I am ordering now for the mid to late February time frame delivery since historically there are numerous stackable incentives. I did this last in in 2010 when we purchased my Colorado LT2 Crew Cab 3.7L Z71.
So here is the order:
NOTE:
Yesss. . . it is Champagne Silver Metallic. It will be wife's daily driver and she thinks it looks more "elegant" in this color. We both wish they still offered Moca Brown Metallic.
2015 Equinox LTZ Order
LTZ $32,795 GMS $30,186.04
Color= GWT Champagne Silver Metallic
Interior= Light Titanium/Black
3.6L V6 Engine $1,500
RAI - LPO, Cargo area close-out panel $135
Front - Rear Splash Guards ? $160
Rear Cargo Mat Rugged ? $75
Door Sill Plates (illuminated?) $375
12-16-2014 Total Price: $35,110.00
Aprox. GMS Price: $32,129.00
Hoping for additional $1,500 to $2,500
Incentives Including Bonus Cash,
Auto Show, GM Card Top Off, Loyatly Rebate, Etc.
*
*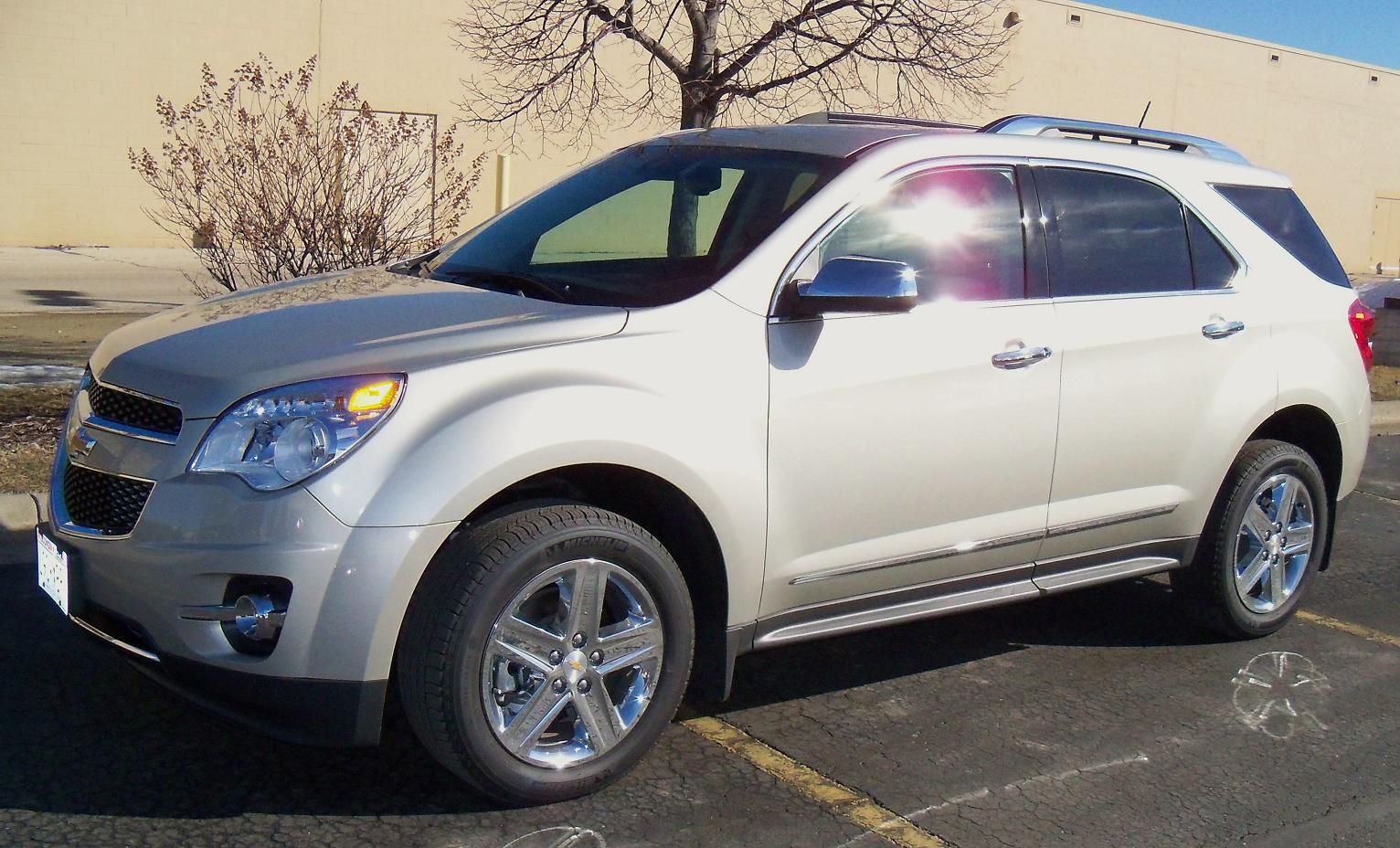 ]
[/url]